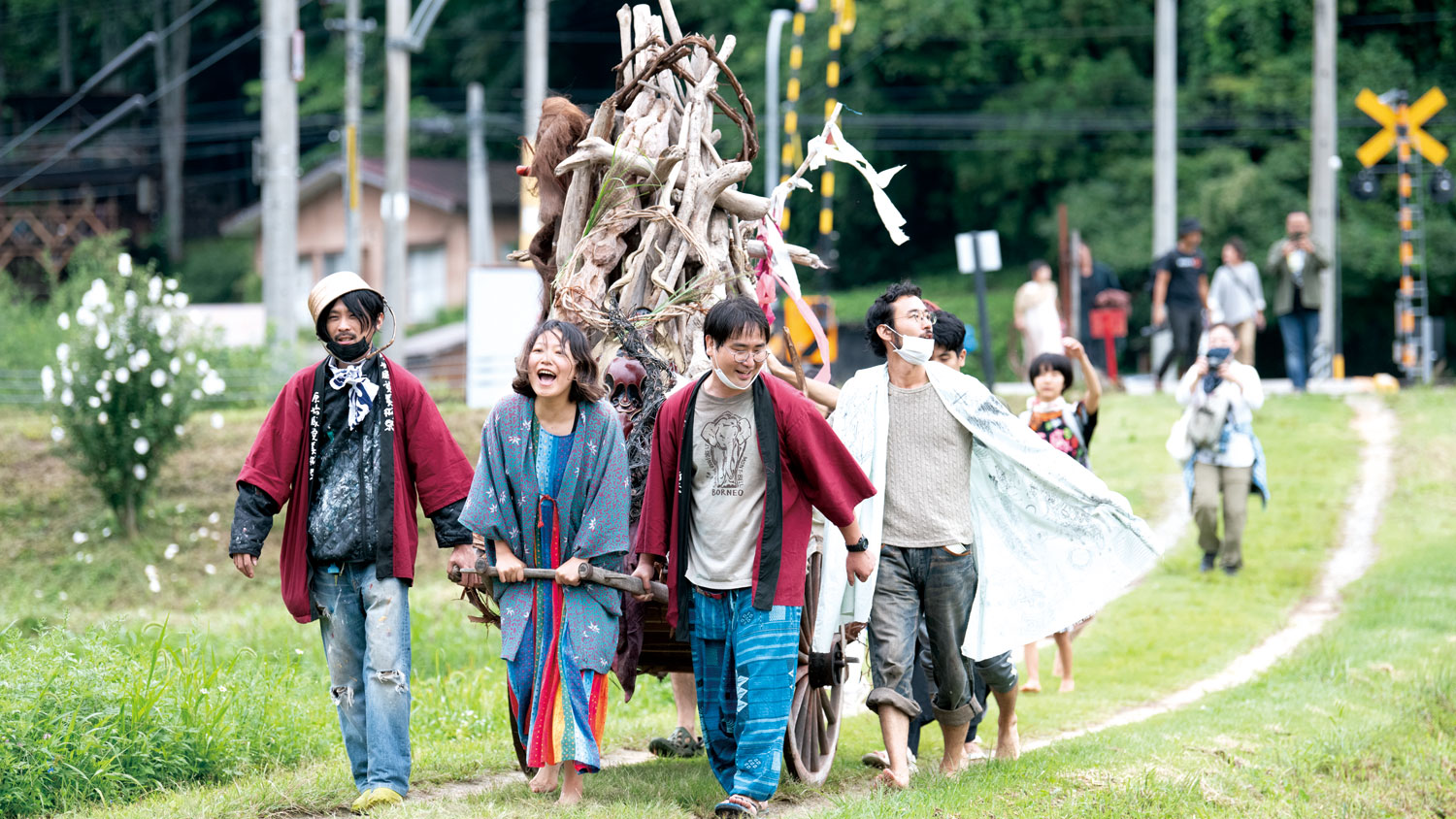 2023.8/27[Sun] 8:00- approx

Festival Parade Float Pulling

Together with the participating artists, the floats will be pulled around Lake Kisaki
Performances:
Shishi Toothbrush
Inner Sense Theatre

and others


Meeting place:
Shinya Nishimaru Memorial Hall
2023.8/27[Sun] 12:00- approx

Genryu Miasa Drum Performance (Welcoming Float) x Primitive Sense Lion Dance

Venue: Shinano Hall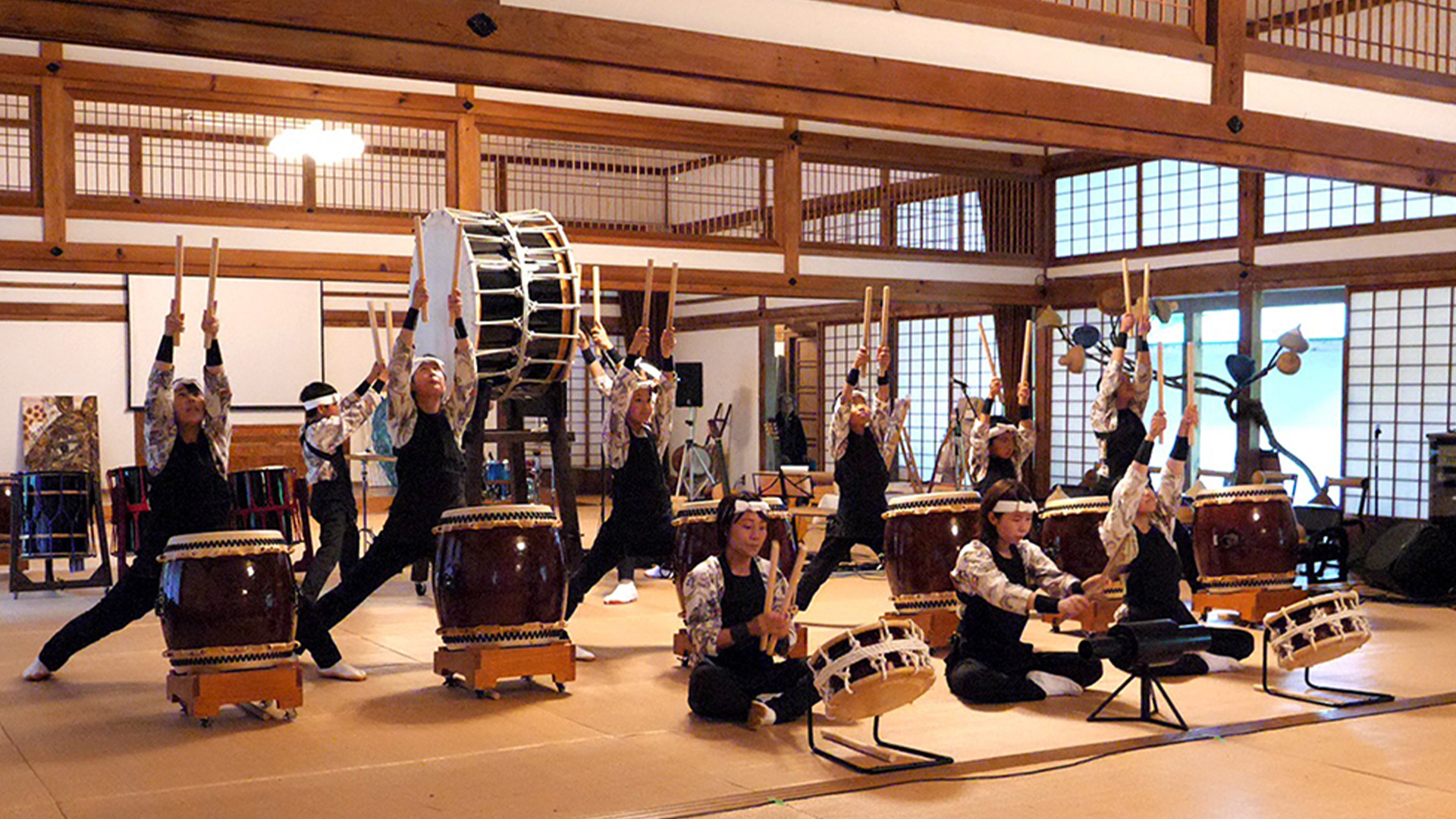 2023.8/27[Sun] 13:00-14:00
Primitive Senses Workshops
Venue: Shinano Hall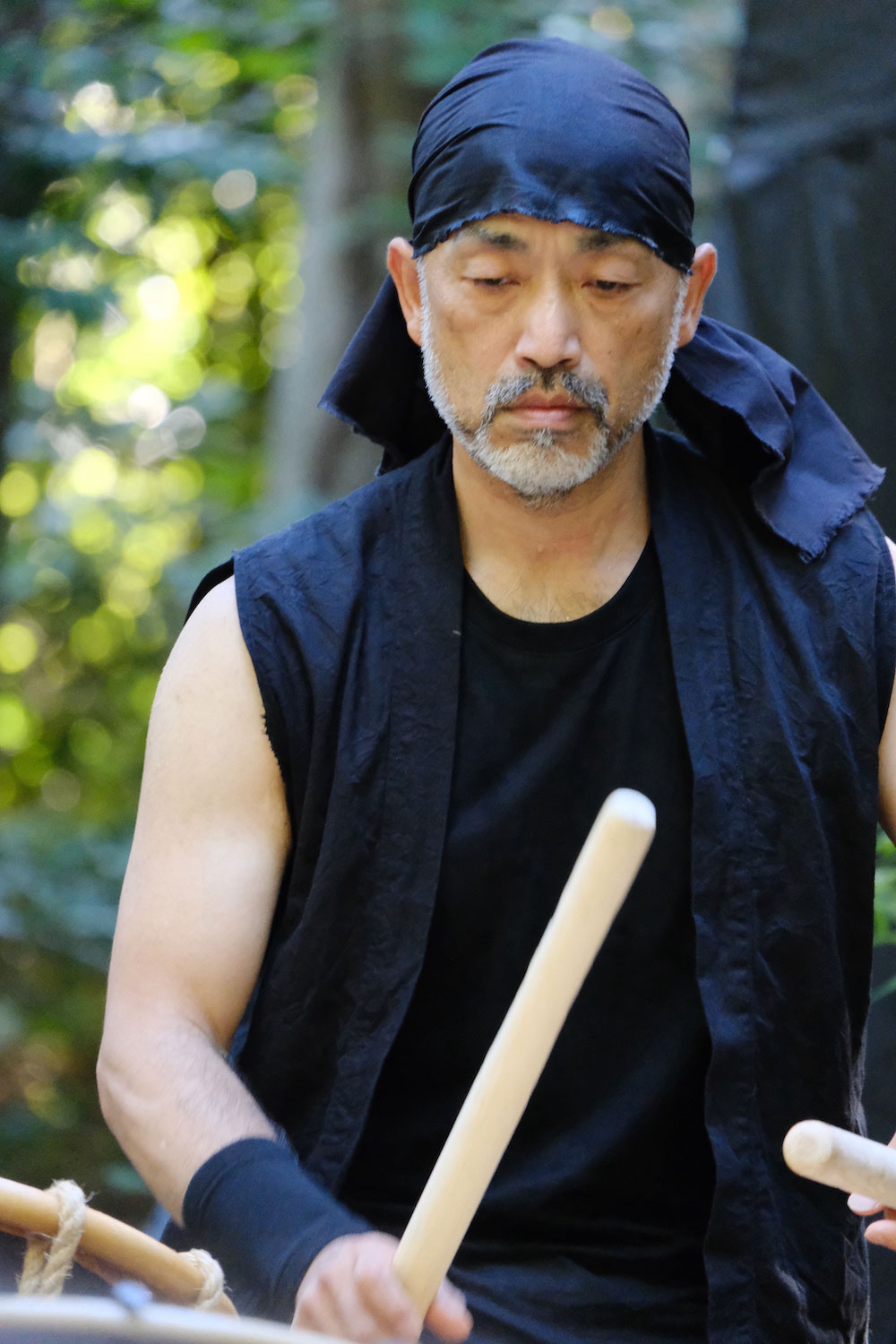 Tomoyasu Konuma's Drum Workshop
Participation fee: 500 yen
Drum performance and dance performance (about 5 minutes). After listening to the taiko performance, participants will actually experience taiko. If you wish, you can also experience dancing with masks.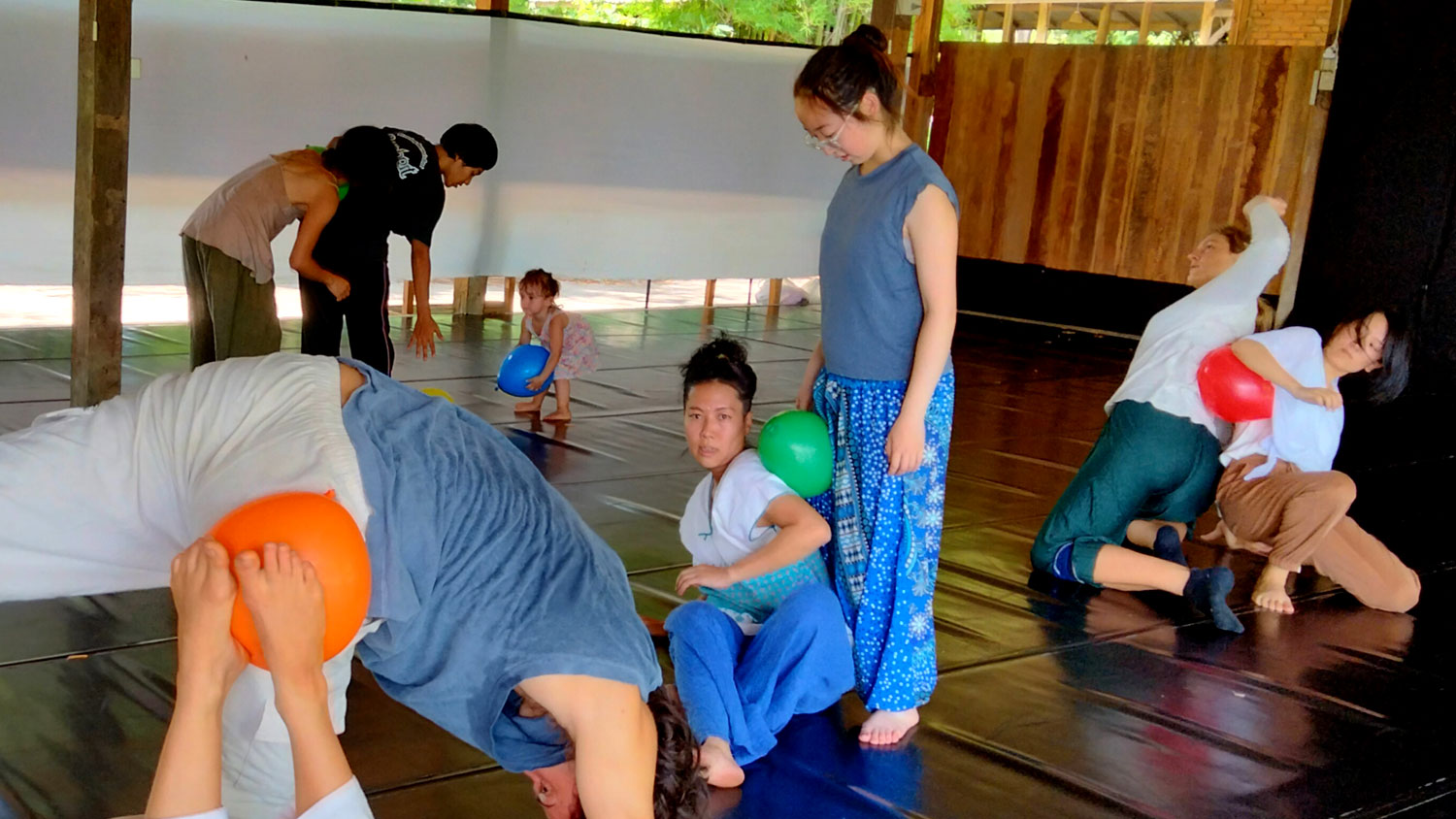 Fuuraido Contact Improvisation Workshop

Participation fee: 1000 yen, 500 yen for students, free for elementary school students and younger
Why don't you try C I (contact improvisation), an improvisational dance that anyone can do?
What is C I?
Touch, being touched, breathing, heartbeat, the five senses, gravity, temperature, fluctuation, etc.
It is an improvisational dance that evokes the sensations in the body that are always there but often forgotten or closed off, and by touching, sharing weight and movement with others, communicating, and wondering what it feels like. It is a dance of improvisation.
It is an opportunity to experience the present moment, which cannot be experienced alone, and to savor the unknown moment.
When that nature meets other people's nature in the wonderful nature of Shinanokuni, what kind of dance is born? What kind of moment can we encounter?
[Workshop]
Indoor: Anyone, adults and children, are welcome to dance as if playing together. Let's dance with a primal sensation, walking and rolling together, moving with shared weight, sharing a pleasant touch and space.
Outdoors: Dance together in nature, touching trees, soil, water, and breathing comfortably with pleasant contact, in pairs, one with eyes closed, the other gently guiding, walking, feeling the forest, the smell of plants and trees, wind and light, in various places.
What primitive sensations will you encounter?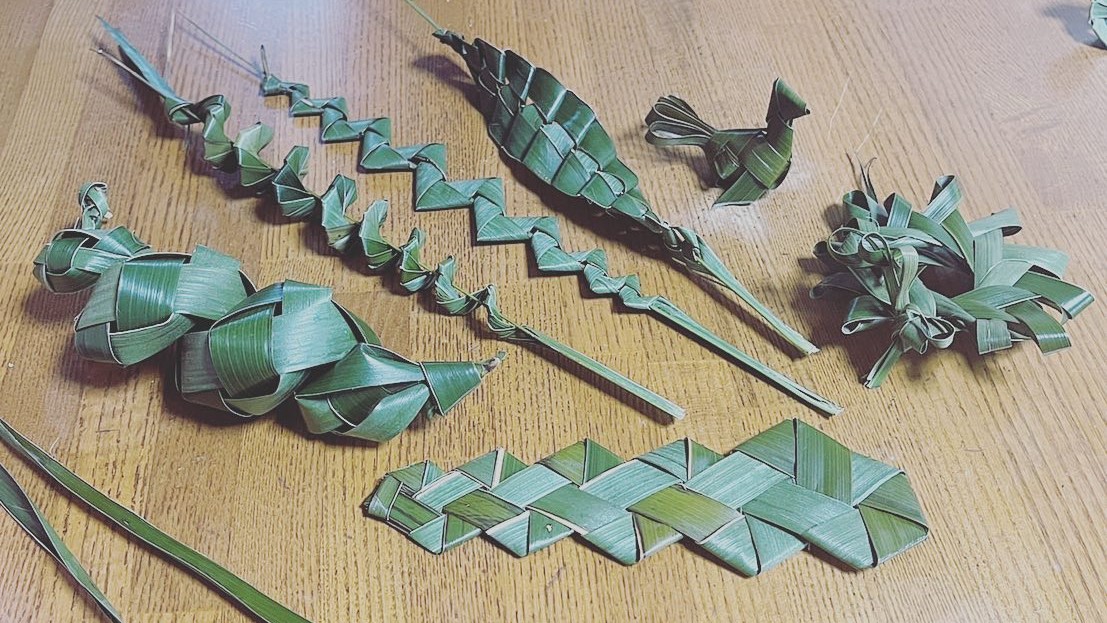 Grass weaving workshop by Mina Sasaki and others
Participation fee: 500 yen
A grass weaving workshop taught by the Mamelis of Orang Asli, an indigenous tribe in Malaysia, will be held,
The workshop will decorate the Shinano Hall.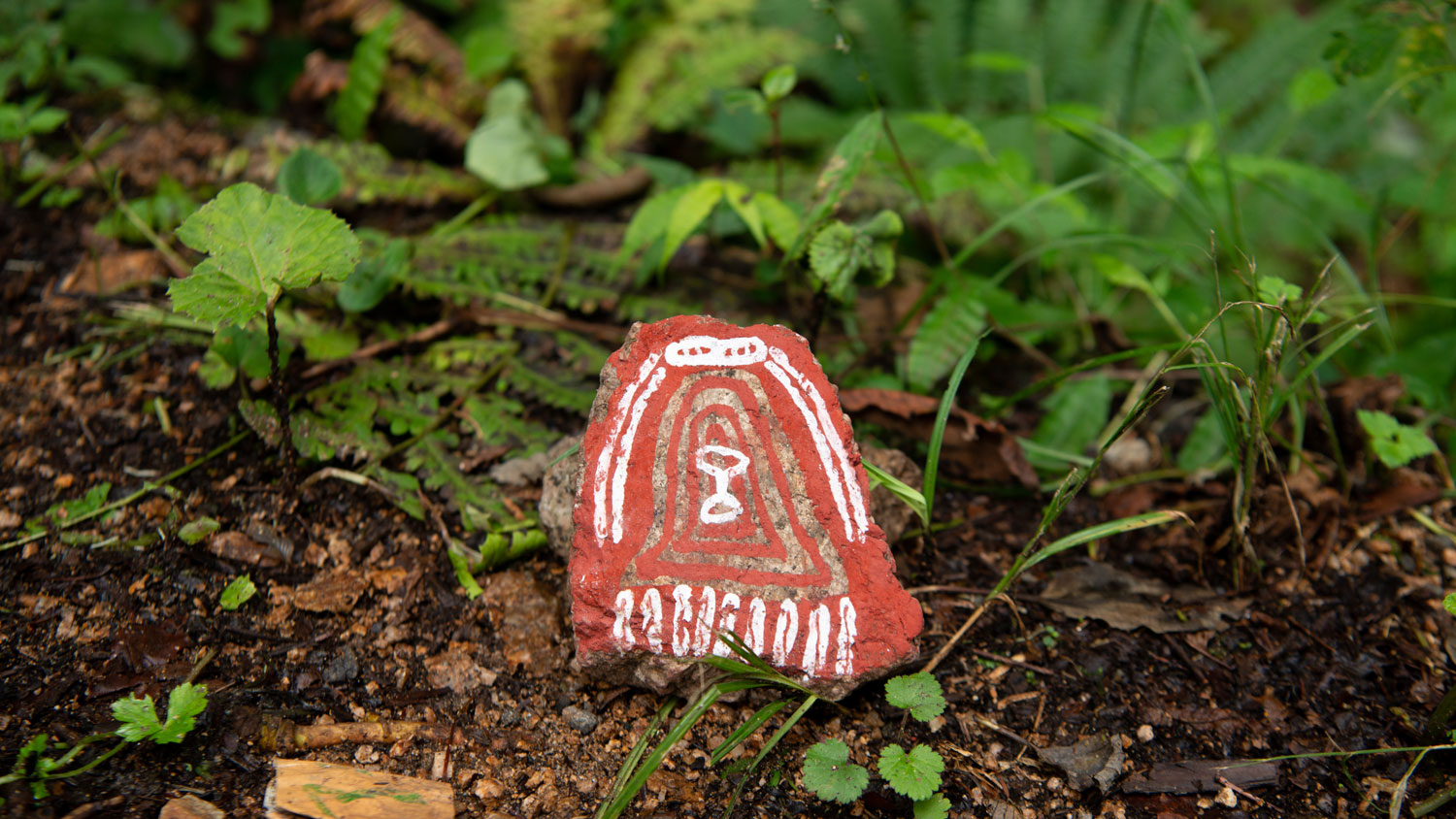 Haruna Sugisaki "Staring at Stones and Thinking Only about Stones" Workshop
Participation fee: 500 yen
Observe a stone you find, stroke it, roll it, and draw a picture with what comes out of it. We will paint with paints collected from nature such as soil, soot, and indigo collected in Nagano. This workshop is an opportunity to try making works of art that can only be done in that area. You are welcome to bring your own stones.
No age limit.
What to bring Bring a bag to take your work home if you have one.


Perfrmance

2023.8/27[Sun]12:30-

Food Stall

NERU (Gyoza)
Spice cafe waku (spice curry)
Azumino Sauce Laboratory (meat buns)
AMANA COFFEE
kuku
POLEPOLE
and others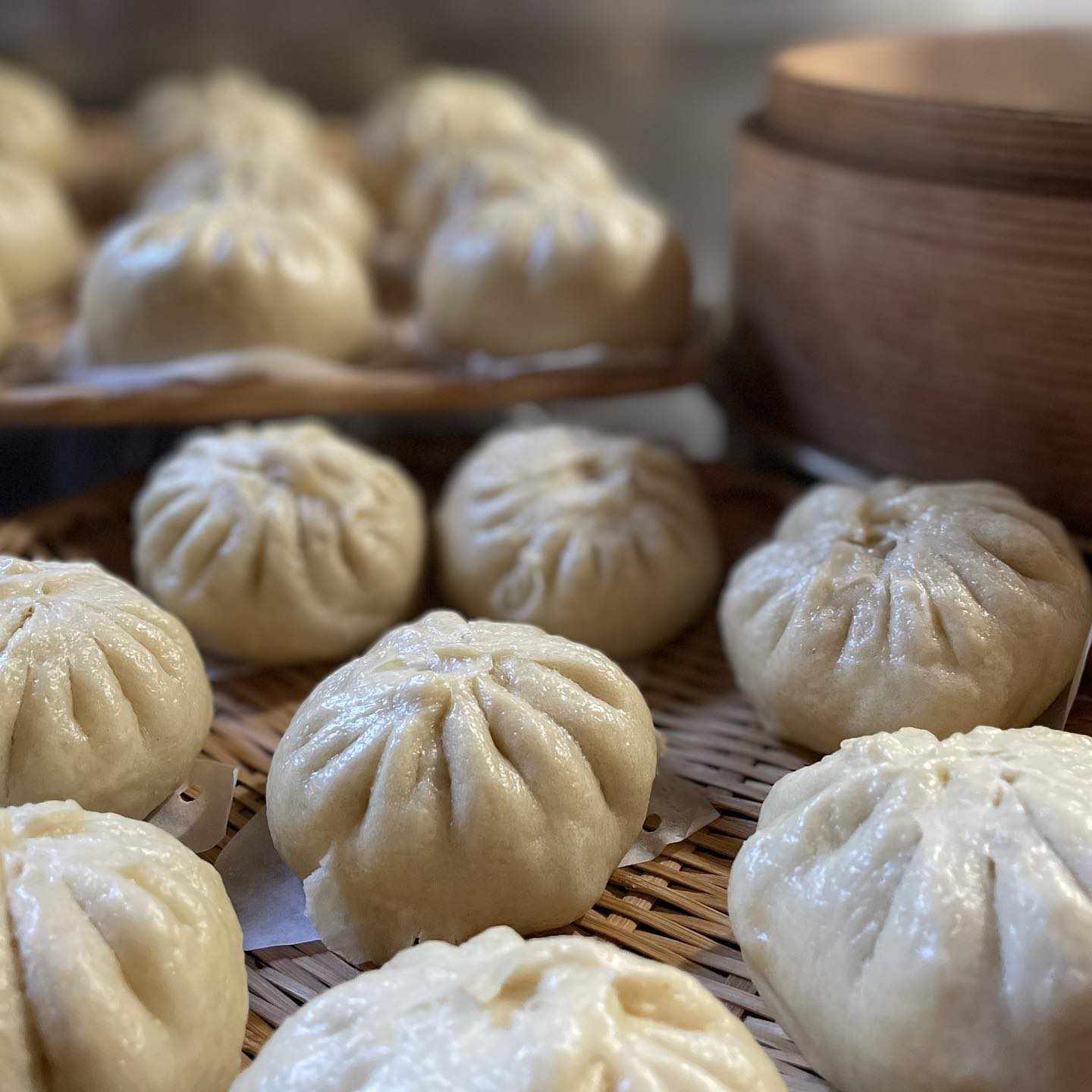 Around 12:00 – Genryu Miasa Drum Welcoming Float Performance
Around 12:30 – Lunch break
Around 13:00 – Workshop
Around 14:00 – Performance starts
Around 21:00 – Feast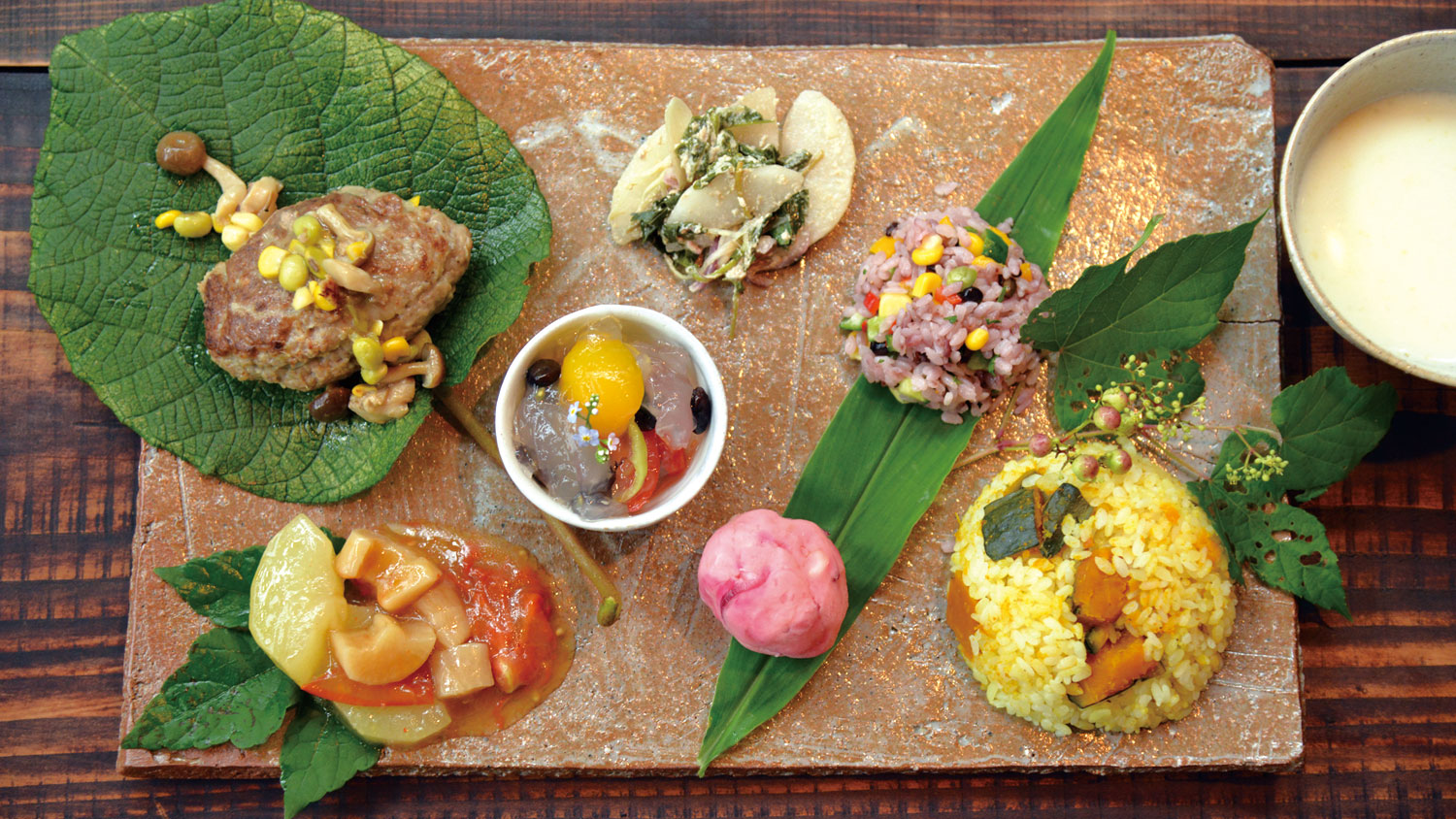 The Ritual of the Repose of Souls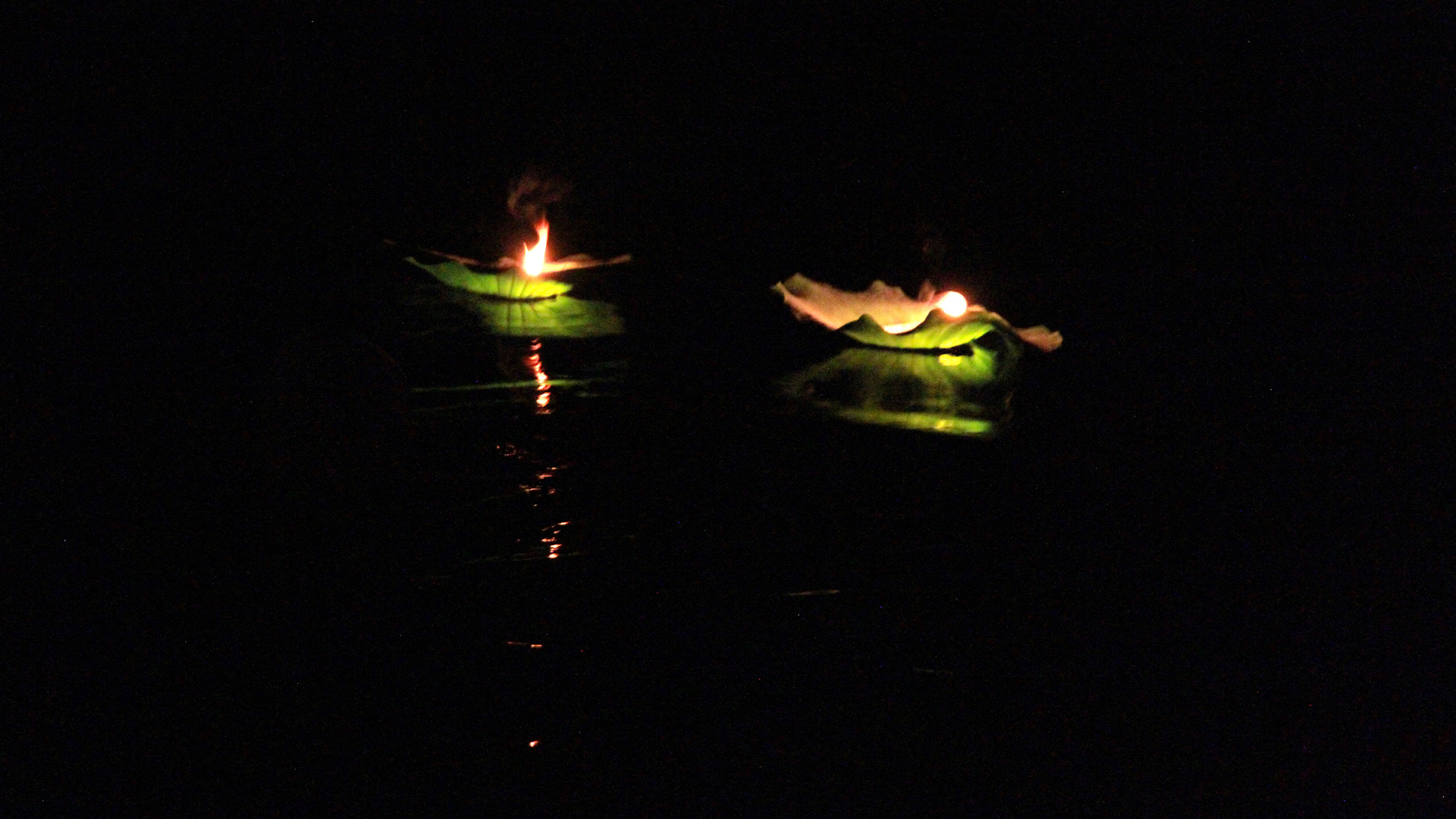 *Please
The Primitive Sense Art Festival follows the traditional way of festivals and emphasizes improvisation as a ritual. Please understand that sudden changes in the program may occur.
Shinano Hall